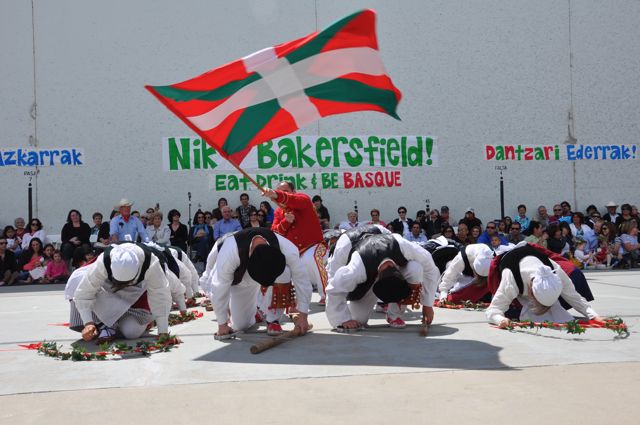 Boise's Jaialdi may be at the top of the list of the Basque festivals in the U.S., but that amazing party only happens once every five years (coming up next year in 2015). But in California, Bakersfield's festival, at the Kern County Basque Club's large clubhouse , with its tree-lined picnic area and well-preserved handball court, is perhaps the best.
The party, held this past Memorial Day weekend, includes a mus tournament, handball players and musicians from the Basque Country, great barbecues,  folk dancing performances by dozens of youngsters, and dancing for all. Basque-Americans from all over come to this big Basque party, which means you'll find lots of friends.
Check out the video of the fun in Bakersfield from 2013.
//
//