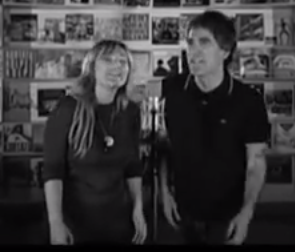 Lau Teilatu (Four Rooftops) is a very popular song in the Basque Country, even 40 years after it was first released. In this video it is sung by Amaia Montero, the lead singer for many years of the Donosti group La Oreja de Van Gogh, and Venezuelan Basque singer Mikel Erentxun. Buy their version from Amazon here.
The romantic song was written and released by the group Itoiz in 1978. The group's members were from the towns of Mutriku and Ondarroa, in Gipuzkoa. They played together for about 10 years, from 1978 to 1988. Since they published the song, many singers and groups have recorded their own versions. In the 2000s, it was voted by the public as the best Basque song of all time.
For those who want to learn to play the song on the guitar, this video is a good lesson in Spanish, which can also be followed by non-Spanish speakers.