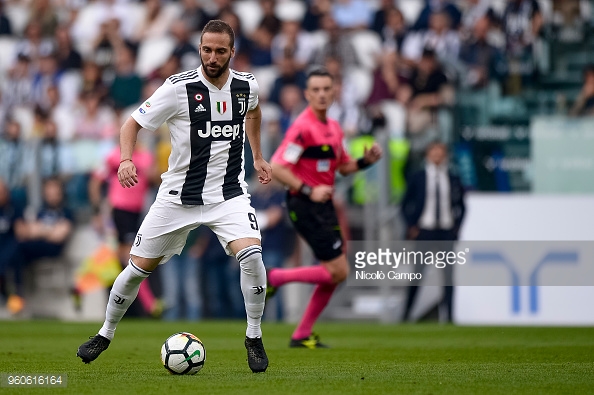 Nicolò Campo
Several Basques are part of the 2018 World Cup. Current French Coach Didier Deschamps was also the coach of France's last World Cup team in 2014. Several players on Spain's team are Basque and at least one member of Argentina and two of Uruguay's team are of Basque descent.
Most Basque players who play for Spain come through the two historic Basque clubs, Athletic Club Bilbao and Real Sociedad (Donostia), which have been gaining success throughout the decades. Real Sociedad gave up the strict rule of accepting only Basque players in 1989, while Athletic Bilbao continues to follow that rule.
Didier Deschamps – France, Coach
Deschamps, 50, of Baiona, France started his career in Aviron Bayonnais. Most of his career successes occurred while playing for Marseille, and he was captain of the French national team when France won its only World Cup in 1998 and the Euro 2000. He is only the second player in the world to win Champions League, the Euro championship and the World Cup. He continued to play until 2012, when he made a quick transition to manager of the French national team that same year. He was recently named by "People with Money" as one of the top 10 highest-paid coaches in the world.
Gonzalo Higuain (9)– Argentina
Gonzalo Higuain, 30, whose father was Basque, grew up in Argentina and played soccer since he was young, finishing his Argentinian career with the champion River Plate team. He was acquired by Spain's Real Madrid in 2006. He was signed for 12 million euros at the time. He became their top goal scorer in 2009-10. He moved to the Italian team Napoli in 2013. He transferred to Italian rivals Juventus in 2016, for 90 million euros, one of the highest football transfers of all time.
Gonzalo's father Jorge Higuain also played soccer for Argentina. Gonzalo was born in France while his father was playing for the French team Stade Brestois 29. However, Higuain returned to Argentine before the age of one. He maintains dual citizenship with France and Argentina.
Many Basques immigrated to Argentina in the late 19th and early 20th centuries.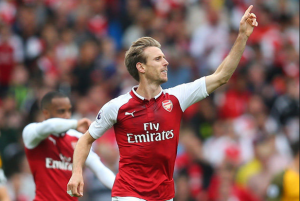 READ RELATED STORIES FROM EUSKAL KAZETA
Basques in the 2022 World Cup
Basques in the 2014 World Cup
Basques in the 2010 World Cup
Nacho Monreal (16) – Spain
Born in Iruñea-Pamplona, Monreal, 32, came up through the ranks of local team Osasuna. In 2011, he signed with Malaga, where he played for two years. He signed with England's Arsenal in 2013, where he continues to play as a defender.
Cesar Azpilicueta (14)– Spain
Born in Iruñea-Pamplona, Azpilicueta, 28, has been playing professional soccer since 2007-08, when he joined the first team of his hometown CA Osasuna at the age of 18. He was acquired by Olympique de Marseille in France in 2010. The defender signed with England's Chelsea in 2012.
Goalie Kepa Arrizabalaga, 23, has come up through the Athletic Bilbao youth academy. He joined Athletic's senior squad last year. He is the Spanish team's third choice goalkeeper. Arrizabalaga is originally from Ondarroa, Bizkaia
Alvaro Odriozola (12) – Spain
Alvaro Odriozola, 22, grew up playing for Donostia's Real Sociedad. He just recently joined the national team in October 2017. He is originally from Donostia. Sports websites report that Manchester United is looking seriously at the young right back.
Jonathan Urretaviscaya (20) – Uruguay
Jonathan Urretaviscaya, 28, currently plays for Monterrey in Mexico's top Liga MX. He is from Montevideo, Uruguay, of a Basque father. He grew up playing for Club Athletico River Plate. He is referred to more commonly as "Urreta," or "El Rayo" — Lightning. He has played for teams in Spain and Portugal, but moved to Mexico in 2015, first for CF Pachuco, then Monterrey in 2018.
Giorgian de Arrascaeta (10) – Uruguay
Giorgian De Arrascaeta, 24, originally from Nuevo Berlin, Uruguay,  has played for the Brazilian team Cruzeiro since 2015. Before that he played for Uruguay's Defensor Sporting. The attacking midfielder has a nickname of "Arrascaneta" for his "caneta" or nutmeg ability to kick the ball through an opponent's legs.
Players Fernando Llorente and Xabi Alonso helped Spain win its first World Cup back in 2010. Llorente continues to play, currently for Tottenham Hotspur, but is not on the roster for Spain's national team. Alonso, who played with Real Madrid and then later Bayern Munich, retired from soccer last year at the age of 36. Antoine Griezmann, born in France, is often named as a Basque player, but his ancestry appears to be Portuguese and German. He played for Donostia's Real Sociedad for several years.
If you know of any other players of Basque descent, add the info in the comments below.