Team USA Pelota Players Win Silver Medals at Pan Am Games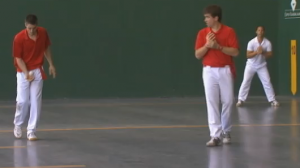 Three Team USA Basque Pelota players won silver medals Thursday afternoon on the final day of handball competition at the 2011 Pan American Games.
In 36-meter doubles action, brothers Tony Huarte and Josetxu Huarte came up short in their battle for a gold medal against a powerful Mexican duo of Jorge Alcantara and Orlando Diaz, who came into the Pan Am Games favored to win their discipline. The scores were 10-4 and 10-3.
Despite losing, the brothers fought a good battle and thrilled the crowds throughout the competition, which featured an epic win against Cuba that allowed them to advance to the gold medal final
"It was a tough match, but we played well so we'll hold our heads high," Tony Huarte told Press Box, a publication of the U.S. Olympic Committee. "I am so proud to be here, to have won silver and to have done it with my brother and this U.S. team. This is a sport we love to play and it was a big honor to be here competing against the best."
Roberto Huarte of the U.S. also lost in a gold medal match to Mexico's Fernando "Momo" Medina in singles handball on the 36-meter court. Medina was also the clear favorite, having captured the silver medal at last year's World Championships in Pau, France. He beat Huarte soundly in both sets. The scores were 10-2 and 10-2.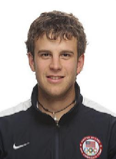 RELATED EUSKAL KAZETA REPORTS:

Team USA Set to Begin Pelota Play at Pan Am Games
Etchevers, Huarte Win Opening Matches at Pan Am Games
Popularizing Basque Pelota
The Team USA pelota squad has made an impressive showing at the huge Olympic-like event. It was the first time that the U.S. has fielded a pelota squad at the Pan Am Games. So far, U.S. pelota players have won a total of four medals, with the possibility of winning two more bronze medals Thursday evening when Daniel Delgado and Rolando Tejeda battle Jorge Alberdi and Alexis Clementin of Argentina in 30-meter frontenis action.
On Wednesday, Roger Etchevers took home a bronze medal in trinkete singles handball. Etchevers, 38, overpowered Luis Maidana of Argentina the entire contest. The score was 15-1 in both matches.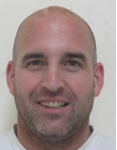 "I am very happy earn a medal here at the Pan Am Games," Etchevers told Press Box. "I was able to play my game today and win, and after some really close matches earlier, it was important to go out and win convincingly."
Click here to see a video of the Huarte brothers playing Cuba earlier this week
For complete schedules and scores of all the pelota action, check out the Pan American Games website.
For more information on Basque Pelota, check out the U.S. Federation of Pelota website.