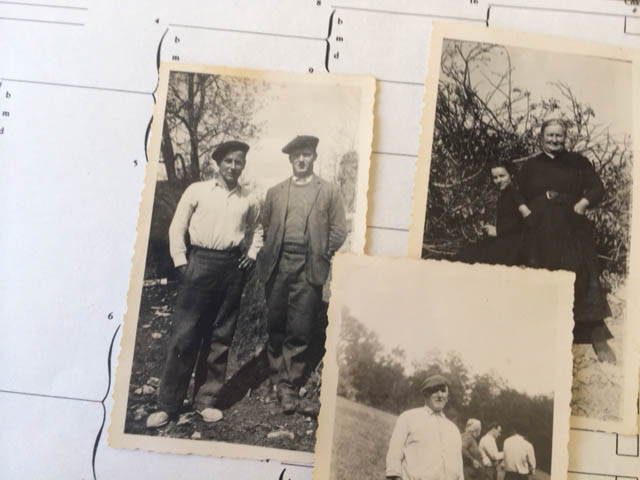 Are you researching your Basque roots? Have you just found out you have a Basque surname? Do you want to know more about your Basque ancestry?
Basque family names developed from the location of the family's original home. For example, Etxeberri, one of the most common Basque last names, means "new house" and was originally connected to a longer version of the name citing the neighborhood or hamlet the house was in.
First, you can learn about the origins of the Basques, on this page from the North American Basque Organizations (NABO).
The following websites may help you in your search for your Basque ancestors. The list includes several websites to locate official documents such as birth or death certificates.
*Note: All the websites can be translated using the Google Translate Application, if navigating with Google Chrome.
//
//
Basque Country and around the world:
–
Basque Genealogy Research and Help Group:
Discussion group on Basque genealogy, intended to share genealogical information with Basques all over the world
(Languages: English, Basque, Spanish, French)
Puchulutegui.com
Helpful Basque genealogy information and links by Cecilia Puchulutegui
IPARRALDE – French Basque Country
— Lapurdi (Labourd), Nafarroa Beherea (Lower Navarre), and Zuberoa (Soule):
– Genealogical Centre Pyrénées-Atlantiques:
100,000-plus acts of birth, baptism, wedding, death, and burial since circa 1550
(Language: French)
– Genealogy Research and Help Group for Basques from the French side:
Discussion group on Basque genealogy (Language: French)
Create your own family tree with the highly rated Family Historian software via Amazon. This software helps you create charts of descendents and ancestors, add photos and create booklets. It's considered the top software for beginners and those who are not tech savvy.
HEGOALDE – Spanish Basque Country
— Bizkaia (Biscay), Gipuzkoa (Guipuzcoa), Araba (Alava), and Nafarroa (Navarre):
– Antzinako, Basque genealogy and local history association:
Information about lineages, notarial protocols, deaths, etc., by a group of amateur genealogists
(Languages: English, Basque, Spanish, French)
Autonomous Community of the Basque Country (Euskadi):
– Historic Archive of Euskadi:
Data from between 1501 and 1900, extracted from private (Salazar y Castro collection) and public religious records of the Autonomous Community of the Basque Country
(Languages: English, Basque, Spanish)
– Hispagen Forum:
Informational forum on the family archives of the Autonomous Community of the Basque Country
(Language: Spanish)