Translating Bernardo Atxaga
She didn't know it at the time, but when Nere Lete visited acclaimed Basque author Bernardo Atxaga, it would ultimately lead her to Idaho, where she's now a professor at Boise State University.
On that day 18 years ago, Lete pitched her idea inside the kitchen of Atxaga's home in the Basque Country. She told the writer she wanted to translate his novel, "Two Basque Stories," into English as part of her master's thesis.
In an interview with Euskal Kazeta, Lete talked about that day at Atxaga's home, as well as the research she did to prepare for the translation and the joy of seeing her hard work pay off when "Two Basque Stories" was recently published in English by the Center for Basque Studies at the University of Nevada at Reno.
Translating the novel from Basque into English was no easy task.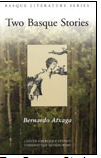 The book, divided into two poignant novellas, tells the tale of "Old Martin," an 80-year-old Basque immigrant in Boise who recounts life in the "old country" to his U.S.-born grandson. The book focuses on traditional and contemporary Basque culture and offers universal lessons on family and the difficulties of navigating between two separate worlds.
"I thought it would be a good challenge to translate those two stories," says Lete, who was seeking a master's degree in fine arts in translation at the time from the University of Iowa.
Lete speaks Spanish and Euskara, the Basque language. She had attended Spain's University of Deusto, where she received a bachelor's degree in Basque philology. She was prepared when she visited Atxaga that afternoon.
Still, she was in the presence of a giant of Basque literature, a man whose books and poems had won international acclaim. Atxaga is the first Basque writer awarded the prestigious Spanish National Prize in Narrative for his novel, "Obabakoak," which has been translated into 25 languages.
"I was star struck," Lete says, adding that the author was a nice guy. "He was very welcoming, and I stayed for a couple hours chatting with him."
Lete left with the permission she needed.
Before starting the translation, Lete told her professors in Iowa that she needed to do her research and writing in Boise, where the story takes place. That would allow her to study Basque men who had carved out new lives in Boise, just like the novel's protagonist, Martin.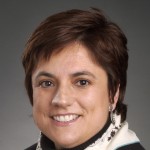 "It was really important for me to bring in the character of Basque men in Boise — how they spoke, what words they used," she recounted. "I could really give flavor to the character." There was another reason to be in Boise. "My boyfriend lived there," Lete said. (They are now married.)

Her research progressed as she immersed herself in the local Basque culture. "Every time I went to the Basque Center," she recalled, "I met lots of old Martins."

Lete finished her thesis and received her master's degree. She put the translation aside for a number of years as she raised a family and taught at UNR and Boise State University, where she is now a professor in the Department of Modern Languages and Literatures and director of the Basque minor program.

She found a home for her work at the Center for Basque Studies, which published the translation as a paperback.

The timing of the publication is perfect with Jaialdi 2010 coming up next summer, Lete says, noting that the festival will be a good venue for the book. The international Basque festival is expected to draw 25,000 or more people to Boise during the last week of July.

"It's just a universal story that many people can relate to," Lete says.

To purchase the book from Center for Basque Studies, click here.

Read a New York Times book review of Atxaga's book, "The Accordionist's Son.