Basque Restaurants in Nevada
Nevada has a large number of Basque restaurants that will make any trip through this hot and arid state more fun. The restaurants are a reflection of the Basque communities that were established as early as the late 1880s. Basques came here to herd sheep and they stayed and created communities that are still vibrant today.
ELKO
Ogi Deli
460 Commercial St.
Elko, Nevada 89801
(775) 753-9290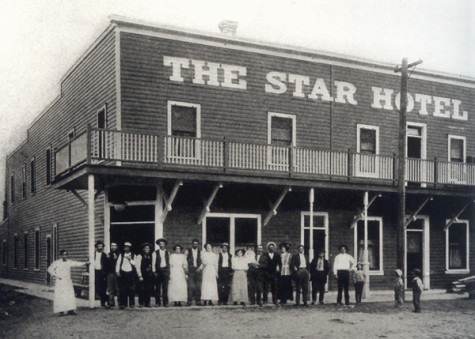 Star Hotel
246 Silver St. (at Third St.)
Elko, Nevada 89801
(775) 738-9925
For catering: starhotelcatering@yahoo.com
Toki Ona Restaurant
1550 Idaho St.
Elko, Nevada 89801
(775) 738-3214
FALLON
Overland Hotel Saloon and Restaurant
125 E. Center St.
Fallo, Nevada 89406
(775) 423-2719
GARDNERVILLE AREA
Carson Valley Country Club Bar and Restaurant
1029 Riverview
Gardnerville, Nevada 89460
(775) 265-3715
J.T. Basque Bar and Restaurant
1426 US 395
Gardnerville, Nevada 89410
(775) 782-2074
Villa Basque Deli
730 Basque Way
Carson City, Nevada 89706
(775) 684-4451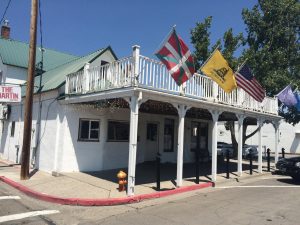 RENO
Louis' Basque Corner
301 E. Fourth St. (at Evans)
Reno, Nevada 89512
(775) 323-1891
WINNEMUCCA
Martin Hotel
94 W. Railroad st. at Melarkey Street
Winnemucca, Nevada 89445
(775) 623-3197
Bakarra Basque Bistro
(formerly Ormachea's)
180 Melarkey (U.S. 95 at Second)
Winnemucca, Nevada 89445
(775) 623-3455
MORE BASQUE RESTAURANTS
Basque restaurants in Los Angeles area – Southern California
Basque restaurants in San Francisco Bay Area – Northern California
Basque restaurants in Oregon and Washington
Basque Restaurants in New York and East Coast
History of Basque Family-Style Restaurants
NEVADA CLOSURES since 2010

Santa Fe Hotel in Reno closed in 2020.
The Overland Hotel in Gardnerville is no longer Basque.
Biltoki restaurant in Elko closed.
Restaurante Orozko in Sparks closed in 2014.
The Winnemucca Hotel and restaurant has closed. The historic hotel was finally torn down.