Basque Picon Punch Amendment Rejected by Nevada Lawmakers
One Nevada lawmaker put it best: Happy hour is over for an effort to make Picon Punch the state's official drink.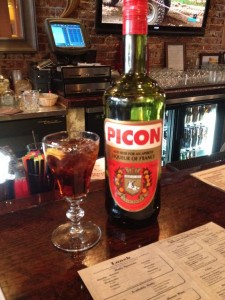 Las Vegas Assemblyman William Horne had pushed to give the potent cocktail official status because of the Basques' longtime history in Nevada, where Basque men came to claim their stake in the American West by herding sheep.
Picon Punch is a tasty but powerful concoction that has been a perennial favorite at Basque festivals and restaurants across the West, including a number of popular Nevada establishments.
Horne's Picon Punch amendment had been attached to a larger bill to set up a fund for donations to the state Parks Division. But the amendment was killed in a recent voice vote in the Nevada Senate. Some lawmakers considered it a frivolous proposal, according to report in the Las Vegas Review-Journal.
"With that, happy hour has ended," Senate president and Nevada Lt. Gov. Brian Krolicki reportedly announced after the proposal was rejected.
RELATED EUSKAL KAZETA REPORT:
Picon Punch Could be Official Nevada State Drink
Picon Punch is the drink that is most closely associated with Basques in the United States. It's a concoction that includes grenadine, club soda, a bit of brandy, and Amer Picon, a bittersweet aperitif made in France with herbs and orange peel. For a good mixture, see the recipe at the website for the North American Basque Organizations, which represents Basque clubs in the United States and Canada.
The drink is featured at such restaurants as Louis' Basque Corner in Reno and the Star Hotel in Elko. The drink's origins are not entirely clear, but the cocktail appears to have first been mixed by Basque immigrants who came to West, the vast majority of whom roamed the Great Basin with their flocks of sheep. Picon Punch is the subject of a lengthy 2009 feature article in The Atlantic, which uses the cocktail as a narrative thread to look at the history of Basques in the West.