A life of hard work is obvious in the hands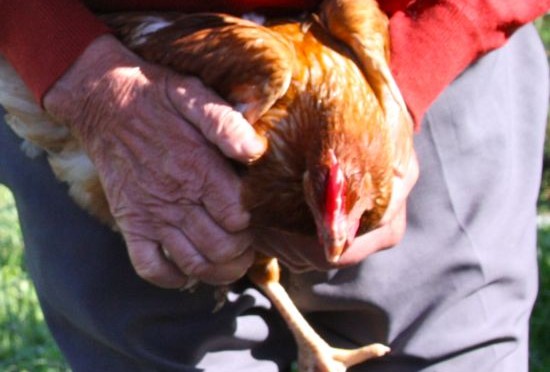 Today I found a great story by writer and webmaster Buber about his father's hands, which are gnarled and twisted due to a life of hard work. Buber, web pseudonym for Blas Uberuaga, has an amazing resource of Basque information and articles on his website Buber's Basque Page.
In this story, Buber admits to feeling a bit guilty about his own soft hands, which are typically engaged in nothing more difficult than writing and typing, because of his computer-driven career.
It's a wonderful story, using hands as a symbol for the Basque immigrants' journey to the U.S. for a better life, especially for their children. In fact, Buber's story reminded me that when I think of my late father, the image that always comes to my mind are his hands. He spent a lifetime working on his family's farm in Aldudes, then as a sheepherder, then as a janitor, besides doing most of the repair jobs and maintaining the garden of our house.
I've told my children the story of how my father single-handedly replaced all the old lead plumbing in our house with copper piping (with me grumpily holding the light). He had no technical training – just figured it all out on his own. These older-generation Vascos — they are really amazing in their resourcefulness and hard work. And of course, we know that they don't give up easily! It's no wonder their hands have taken so much abuse.