Soccer Team Athletic Bilbao Loses Final But Wins Media Attention
The Basque soccer squad of Athletic Bilbao and its home-grown approach to playing the game has attracted international media attention.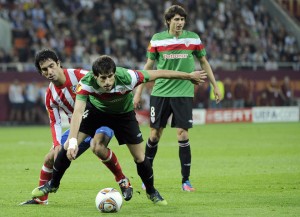 The coverage, most recently in a New York Times article, has been sparked by the soccer club's exceptional performance this season and great individual efforts from star soccer players incuding midfielder Javi Martinez and striker Fernando Llorente, both of whom played on Spain's World Cup-winning team, and 19-year-old forward Iker Muniaín, who people call the "Basque Messi."
RELATED EUSKAL KAZETA REPORTS:
Basques in the 2010 World Cup
Basque Identity and Athletic Bilbao's Success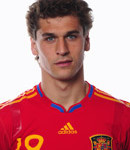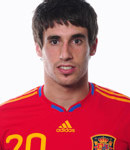 Athletic Bilbao defeated powerhouse Manchester United and battled its way to the final of the Europa League Wednesday in Bucharest. The Basques lost the futbol contest 3-0 to rival Atlético Madrid.
In some ways, the showdown was more than just a sporting event. It symbolized two opposing dynamics: centralized Madrid versus the fiercely independent Basque Country. And it featured two different approaches to running a professional soccer organization: Bilbao's reliance on local talent versus Atlético's willingness (like other European clubs) to fall into financial debt to get talent.
Athletic Bilbao's approach to using only Basque players or athletes with ties to the Basque Country has received favorable media coverage in Europe and the United States. The club's approach has allowed it to live within its means and create a loyal and lasting fan base built around Basque identity.
Team members and soccer pundits attribute much of the team's recent success to Argentine coach Marcelo Bielsa, who joined Athletic in summer 2011. They are anxious for Bielsa to extend his contract which ends this summer. CNN noted about Bielsa: "Marcelo Bielsa is arguably the most innovative coach in world football. Known for his intellect, temper and idiosyncratic behavior on the sidelines and on the training pitch — which has earned him the nickname "El Loco" — Bielsa has had to rely on tactically out-thinking his opponents rather than outspending them."
Athletic Bilbao was inspired by British workers in the city who formed a football club. In 1898, the British players teamed up with Basques who had formed a separate club, which later became Athletic Bilbao.
Athletic Bilbao has played in the Primera División of the Spanish La Liga since the league was formed in the late 1920s. Other league clubs include Real Madrid and FC Barcelona.
The Basques still have an opportunity for a big win. The club meets Barcelona in the final of the Copa Del Rey, or the King's Cup, on May 24.