Basque Bertsolaritza in South San Francisco March 13, 2010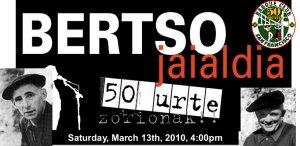 The Basque competitors gather at festivals or among friends to face off in improvised lyrical duels. Each is given a topic, which can be anything from life on the farm to friendship or family. One by one, the singers belt out their spontaneous poetry.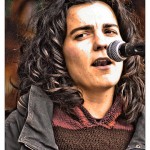 The art of singing extemporaneous songs is known as Bertsolaritza in Euskera, the Basque language. These bertsos, as the compositions are known, are sung by a bertsolari. It's a tradition dating back hundreds of years to the villages and hamlets of the Basque Country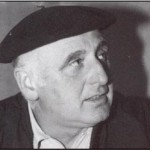 The San Francisco Basque Club plans to celebrate this historic art form and honor two famous Basque bertsolariak, Xalbador and Mattin, who came to the Bay Area in 1960. Their visit provided the impetus for San Francisco Basques to form the club.
The "Bertso Jaialdia" will be held Saturday March 13 at the Basque Cultural Center in South San Francisco. The 90-minute performance will feature the four active bertsolariak in the United States, as well as two of the biggest stars in the Basque Country.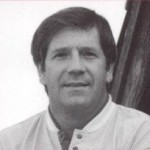 The U.S. bertsolariak scheduled to perform are Gratien Alfaro, Johnny Curutchet, Martin Goicoechea and Jesus Goñi. Curutchet, Goicoechea, Goñi and Jesus Arriada were recognized in 2003 by the National Endowment for the Arts with the organization's highest recognition for folk and traditional artists in the U.S.
Joining the four U.S. bertsolariak will be the recently crowned Basque bertsolaritza champion Maialen Lujanbio and the four-time champion Andoni Egaña. Lujanbio, who hails from Hernani, is the first woman to win the coveted txapela, or championship, of the Basque bertsolari competition.
The 4 p.m. show will be followed by a dinner scheduled to begin at 7 p.m. Those interested in attending are asked to contact Valerie Arrechea at (650) 871-7347 or etcharren@msn.com by March 4.
Visit the S.F. Basque Club's page on the event to see more videos of the Basque Country bertsolariak.
For a history of the tradition of bertsolaritza, you can visit the NABO website.
The web page Bertsozale Elkartea is also a useful resource for historical information on Bertsolaritza and listings for forums, events, bertso compositions and other related material.