Basque Studies Center in Boise gets new director
Ysursa hopes to build stronger relationships with other Basque programs
John Ysursa is one of the most familiar faces in the U.S. Basque community because of his many years as master of ceremonies at many of the West's summer festivals. The history professor's knowledge of the Basque culture is profound, evident from his easy ability to speak about it impromptu from the microphone. He is moving into a new leadership position this fall when he takes over as the new director of the Basque Studies Consortium at Boise State University.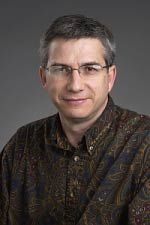 "The job plays to my strengths," said Ysursa, noting that it calls for his ease with public speaking, his web expertise for the center's website, and of course, an academic's knowledge of the Basque culture. He'll be teaching two classes of Basque history at Boise State. He leaves behind a longtime job as a history professor at San Diego State University, where he mostly taught World and American History. He also ran the website for the North American Basque Organizations for many years.
RELATED EUSKAL KAZETA REPORTS:
Dance Party on Boise's Basque Block
Boise State Professor Translates Bernardo Atxaga
Heisman Trophy Winner John Huarte Speaks at Boise Basque Museum
In taking the position, Ysursa hopes to collaborate with Basque studies programs that are already in place. The oldest and biggest is the Basque Studies program at University of Nevada Reno, but it's complemented by programs that are building at Boise State, Cal State Bakersfield and UC Santa Barbara.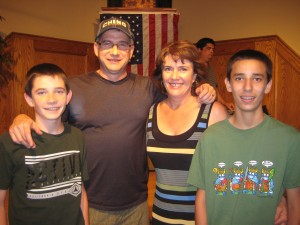 "Our vision is to keep Basque studies a viable option for the students at Boise State and the outside community," Ysursa said. As part of a minor in Basque studies, the university offers Basque language and culture classes, while the center offers highly successful weekend workshops for a wider audience. "Out of 30 students, only two are Basque," noted Ysursa, who has conducted many of the workshops in past years.
Ysursa will be joining Prof. Dave Lachiondo, who was filling in as interim director, and Prof. Nere Lete, who runs the Basque language program at the university, as well as Prof. John Bieter, who spearheaded Basque studies at Boise State. The Basque studies program was a natural development for the Boise area, which boasts the largest concentration of Basques in the United States. Interest in Basque studies in Boise began as far back as 1974, when a studies abroad program in the town of Oñati, Gipuzkoa was established and many Boise Basques joined the program and learned Basque.
The center is moving on campus this fall, into an office on the main quad, which will bring it greater visibility, said Ysursa. He will be expanding the website for the Basque Studies program, and step in as managing editor of a new online journal, BOGA, which will debut this fall.
A Boise native, Ysursa has been eying the director's spot for a while. However, his wife Jenny is from Southern California and he and his family are heavily involved in the Chino Basque community. He and his wife led the dance group Gauden Bat for many years. So asking his wife and sons to make the move was difficult. Ysursa himself has maintained his ties to the Boise community, where he also danced for many years with the Oinkari Dancers, and where his parents are located. Ysursa is the author of "Basque Dance," a book about this ancient art form.