Basque Summer Festival Season 2015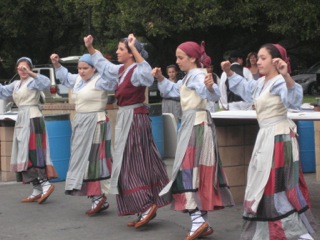 Euskal Kazeta's popular interactive guide to Basque festivals in the U.S. and Canada is back.
The 2015 festival season kicks off on May 2 when Fresno Basques host their annual party. This year will also feature the huge Jaialdi 2015 international festival in Boise, which typically attracts thousands of Basques and others from across the U.S., as well as Europe and Latin America.
The festivals are a time for local Basques to display pride in their distinct culture. The size of the festivals vary — from larger events in places such as Bakersfield, Calif., to smaller gatherings celebrated in Homedale, Idaho. But each one features great food, colorful dancing and lots of fun.
RELATED EUSKAL KAZETA REPORTS:
Thousands Flock to Fairgrounds for Jaialdi 2010 
Basque Country Performers Selected for Jaialdi 2015