Winners of Basque writing competition to be announced next month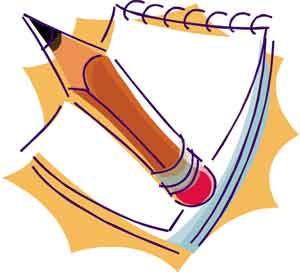 Entries for the 2014 Basque Literary Writing Contest are currently being reviewed, and the winners are scheduled to be revealed Feb. 1, 2015, according to Xabier Irujo, co-director for the Center of Basque Studies. The contest applicants have a chance to win hundreds of dollars in prizes.
The writing contest, which is run by the Basque Studies at Boise State University in collaboration with the Center for Basque Studies at the University of Nevada, Reno, is designed to stimulate non-academic writing on Basque subjects, according to the information from Boise State University.
The contest is in its second year. The deadline for the contest was Oct. 1 in any genre, Entries were required to be between 15,000 and 100,000 words long and could be fiction or non-fiction.
The top-prize winner will receive $500 and their writing will be published. Second and third place winners will also receive prizes. Irujo said they received over 20 entries for the contest last year, and many of them were publishable. He expects a similar result from this year's contest.
The winner of the first annual contest was Gretchen Skivington of Elko, Nev. who wrote a novel named "Echeverria" about the Basque experience in the West. Click here to read a short excerpt of the novel which scheduled to be published soon.
Second place went to HellaBasque blogger Anne Marie Chiramberro, for her novel Chino about a group of Basque dancers. Read her reaction in her blog. The third place winner was Joan Errea of Winnemucca, who sent in a collection of poems about her father Arnaud Paris.
Nere Lete won honorable mention for her translation of "Two Weeks in Urgain," the first mystery novel ever published in Basque, as did Sydney Avey, for her novel The Sheep Walker's Daughter, now available here from Hope Springs Books.
For more information, visit the Boise State University webpage.
December 2, 2014 – This post was updated to reflect information from an interview with Prof. Xavier Irujo.