Catholic Mass at Basque Festivals
The Basque people took up the Catholic faith in the 10th century and they are among the most observant of European Catholics. The Basque festivals in the United States always include a Catholic mass and when possible, a Basque priest leads the ceremony,
Basque priests in the U.S. have reported that older Basques often request that the mass continue to be said in the Basque language, since it is one of the few occasions in the U.S. where they can still hear their ancient language. The Basque Roman Catholic ceremony is often filled with pomp and circumstance, like the colorful Besta Berri procession of characters, dancers and musicians that often starts several of the California Basque festival masses, or the Onati liturgical dances that are part of Boise's Basque festival mass.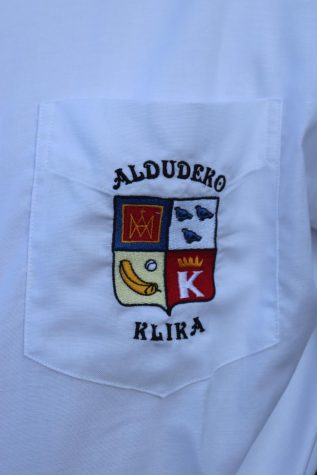 The tradition of Klika is still celebrated by Basque-American immigrants (those from Iparralde, Northern Basque Country) and in their hometowns, from Aldudes to Iholdi, from Macaye to Mendionde. Resembling a marching band, albeit with less varieties of instruments, it dates back to the second French empire (1852-1870) when Basques were recognized as having musical talents and were recruited for military service in the French army. They then took these experiences back to their hometowns and started local bands referred to as klikas, a tradition that has continued until today.