Festival in San Francisco – updated
Update: Hella Basque author Anne Marie writes about the great food that is consistently served at Basque Cultural Center events — so good that she forgoes sitting with her friends to join her parents so she can be a piggy over the steak dinner and the rack of lamb lunch. Read her funny remarks about meeting, er rather, not meeting, her Prince Charming and being a designated driver.

The San Francisco Basque Cultural Center throws its own festival this weekend, featuring a book presentation, handball competitions, music, and dinner.
A highlight of the two-day festival will be the book presentation of "Robert Laxalt: the Story of a Storyteller" by its author and Pulitzer Prize winner Warren Lerude at 3 p.m. Saturday. The book details Laxalt's evolution as a writer and journalist in Nevada, according to the San Francisco Basque Cultural Center.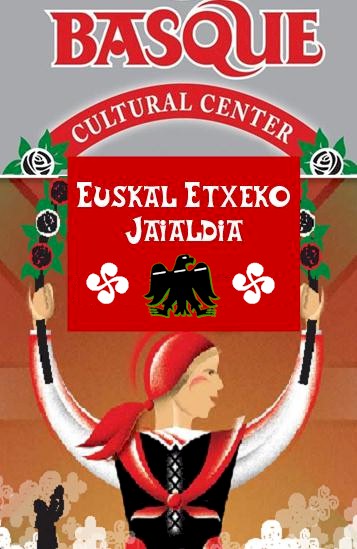 Lerude, a professor emeritus of journalism at the University of Nevada, Reno, took on the book project after insistence from Laxalt's family.
"So much of what Laxalt was known for is contained in our collection," said Jacquelyn Sundstrand, manuscripts and archives librarian for the Special Collections Department at the University of Nevada at Reno, to the San Francisco Basque Cultural Center. "Warren reviewed numerous drafts of Laxalt's various novels, manuscripts, correspondence and more to help bring his professional history to life."
Laxalt, who died in 2001 at age 77, wrote 17 books, including the 1957 book "Sweet Promised Land," which chronicled the immigrant experiences of Basques in the United States.
Also at the festival will be the Basque band Kiki Bordatxo, who will perform on both Saturday and Sunday.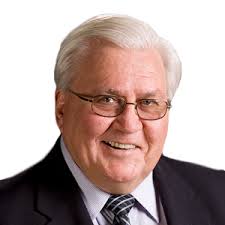 The festival takes place Saturday, Aug. 23 and Sunday, Aug. 24 and will feature BBQ lunch and dinners, handball and paleta competitions, as well as Sunday mass. For a full schedule, click here.
Guests interested in attending should RSVP in advance to rsvp@sfbcc.us