Henry Etcheverry Thrives as a Sheep Rancher in Idaho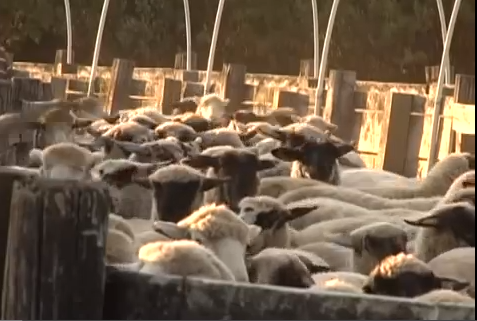 Henry Etcheverry is a Basque sheep rancher in Idaho. This video tells his story, how he manages to survive as a sheep rancher in this day and age. Etcheverry prides himself on producing high quality lamb and wool, selling his lamb to Mountain States Co-op and his wool to Pendleton. He is one of the biggest wool producers in the country.
In the video, John Huarte, a Heisman trophy winner during his college football days at Notre Dame, helps Etcheverry during shipping season because it reminds him of his own Basque heritage.
Etcheverry is one of the last sheep ranchers in Idaho and is happy that he can still make a living from the sheep ranching business started by his father Jean Pierre.
Read the whole story by Life on the Range.org here.