Historic Basque Whaling Station Named World Heritage Site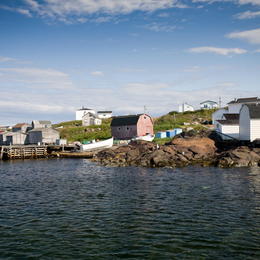 The historic Red Bay Basque whaling station in Labrador has been designated as an international monument by UNESCO, or the United Nations Organization for Education Science and Culture.
The organization approved the 16th-century Basque outpost as a World Heritage site during its annual meeting held in June 2013 in Cambodia.
Started in the 1530s by Basque whalers, the Red Bay station in Labrador, Canada, "provides the earliest, most complete and best preserved testimony of the European whaling tradition," UNESCO said in a statement.
During the 15th and 16th centuries, Basque mariners embarked from ports in the Bay of Biscay for perilous Atlantic journeys and ultimately made their way to Canada and areas such as Red Bay.  The historic  station is on the northeastern tip of Canada on the shore of the Strait of Belle Isle.
RELATED EUSKAL KAZETA REPORTS:

Basque Sailors Navigate Historic Routes
Basque Researchers Sail on Scientific Voyage
Basque whalers used the facilities at Red Bay to butcher whales and render the animal's fat so that it could be used for whale oil. The outpost became a major supplier of whale oil to Europe.
The site was used for about 70 years until the local whale population had been depleted, UNESCO said.
The site features remains from the historic station including wharves, temporary living quarters, rendering ovens and a cemetery. There are also remains of Basque whaling vessels submerged in the area's frigid waters.