Kantari Eguna to be held in Los Banos, Calif. Oct. 20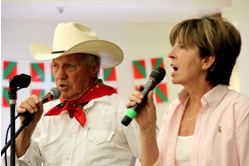 The Los Banos Basque Club will be hosting Kantari Eguna or Day of the Basque Singer competition for the first time next Saturday, Oct. 20. Admission to the singing event is free. The event attracts mostly amateur singers from Western states. This year's schedule will include U.S. bertsolaris, with translations from scene setter Joxe Mallea.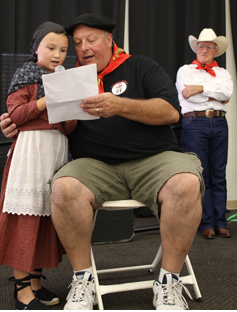 Kantari Eguna will start at 3 p.m. in the Exhibit Hall of the Los Banos Fairgrounds at 403 F St., Los Banos, Calif. It will be followed by a barbecue dinner, for which reservations are required. The Basque-American band Amerikanuak will be providing music for the evening dance.
This year's Kantari Eguna is part of the Fall NABO meeting, where delegates from North American Basque Organizations come together to discuss Basque cultural projects sponsored by NABO and its member clubs. Typically, the singing exhibition is sponsored by the Rocklin Basque Club earlier in October or by the Gardnerville Basque Club at its August festival.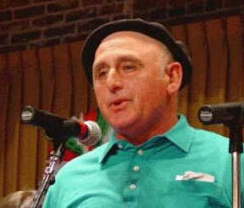 "We're excited about having all these people and all these delegates," said Los Banos club secretary Jim Etchepare. He said already 240 have made reservations for the event, which is more people than they expected. "We're getting close to our max."
The event is part of the club's annual Family Fall picnic, which is usually a luncheon, and club officers were unsure what to expect when they changed it to a dinner event, so they are pleased with the large response, said Etchepare. Unlike their May festival, this event will be indoors, because "the weather can be iffy."
To order tickets for the barbecue lamb dinner, contact Etchepare at (209) 632-5158 or via email at lbbasque@gmail.com. Tickets are $25 and $30 for club members and non-members, plus $12 for children under 14.