Ontario, Oregon's Basque Club Celebrates 74th Dinner and Lamb Auction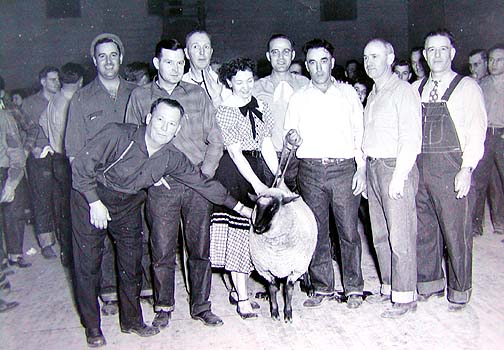 On Saturday Feb. 11, Ontario, Oregon will host the 74th annual celebration of its Basque community. Guest chef Jean Flesher will be cooking.
History of Ontario's Basque Community
Ontario is located on the western fringe of the Treasure Valley, which overlaps the Idaho-Oregon border and the area is home to many Basques. They originally came here for sheepherding, but later moved into other, mostly urban jobs. The valley around Ontario has prospered economically, mainly due to agriculture, and in more recent years, Basques established dairies in the area.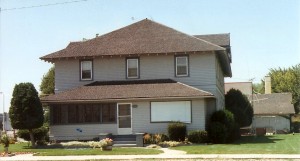 Maria and Jack Echanis were probably the first Basques to set down roots in this town, opening the Echanis Boarding House (115 North Oregon St.) in 1922. It continued to be the gathering place for Basques in this region for many years, and Maria lived there until she passed away in 1990. The original boarding house burned down in 1929, according to Jeronima Echeverria's book, "Home Away From Home," and it was rebuilt in 1930. This house, on the corner of Oregon Street and First Avenue, is still standing. More history.
In 1948, a group of local women, spearheaded by Serafina Mendiguren, began the Ontario Basque Ladies Society. It is one of the oldest Basque clubs and was one of the first to join the North American Basque Organizations (NABO). It later became the Ontario Basque Club, which sponsors a highly informative website developed by Lisa Corcostegui.

In 2007, the Basque club made an arrangement with the city of Ontario to renovate the historic Ontario Train Depot. The depot, at 300 Depot Lane, reopened as the Ontario Basque Center in November 2007 and is now the headquarters for the club.

The Winter Dance and Auction
The original ladies group began a winter dance that has turned into one of the longest-running Basque celebrations in the region. The dance has attracted up to 500 people in recent years. Beti Alai, the local dance group, performs regularly.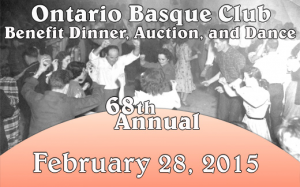 The lamb auction, in which local winners re-donate the lamb back to the club for more bidding, has helped the club raise a lot of money over the years. The funds have helped local Basque youngsters attend college and Basque camp over the years and gone to many other deserving causes.
The event in recent years has been held at the Four Rivers Cultural Center, which also houses a museum where local ethnic groups — Basque, Japanese, Paiute Indian and Latino — are on display.
Ontario, Oregon Basque Club's Facebook page
6 p.m. Saturday, Feb. 11
74th Annual Dinner and Lamb Auction
Four Rivers Cultural Center
676 SW 5th Ave.
Ontario, Oregon