Steve Bass, Educator and Historian of the Basques, Dies
Steve Bass, a longtime educator in Bakersfield and a historian dedicated to researching the Basques, has died at the age of 79. Bass died on June 16. He had been suffering from bone cancer, but his death was still unexpected, according to family members, because his chemotherapy treatments had been going very well and he was in fine spirits the evening before he passed away.
Bass had been working on research about Basques in the American West in the past few years and he was working with the University of Nevada Press in the hopes that one day it might turn into a book. "He was more of an enthusiast than a scholar," said his son, Greg Bass, adding that they are not sure his work would be published, but his energy for the project was boundless.
"There's 18 books stacked up around the (computer) monitor, and notes and papers," said son Brian Bass, referring to their father's desk, which they have not touched yet. "We don't know what was to come of it," said son Greg Bass, "but it was the sign of a healthy and curious mind." The two brothers say they would be happy to facilitate the transfer of all the information Steve Bass had collected to someone who would be interested in organizing it and seeing it through to publication in some fashion. Anyone who might be interested in such a project should contact them at research@Bassque.com.
Steve Bass wrote a book about the history of the Basques in Bakersfield with local Basque George Ansolabehere called "The Basques of Kern County." Read more about this book here.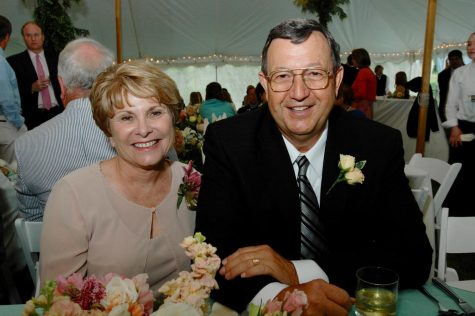 Steve Bass was active in the local Basque community. An avid fan of Noriega's Hotel, he was instrumental in helping save the historic bar and having it transferred to the Kern County Museum when the restaurant closed in 2020. Read about the Basque exhibits at the Kern County Museum here. Bass gave occasional lectures on the history of the local Basque community.
Bass' interest in the Basque people and their history was inspired by his Basque wife, Judy Errea Bass and the strong Basque community in Bakersfield where he had lived for many years He told Euskal Kazeta several years ago that his interest was peaked when he took a class on Mexico and noted that a lot of the historical names mentioned were Basque, yet they were called Spaniards. He began his research on Basques in Latin America and his work was published here in Euskal Kazeta.
RELATED CHRONOLOGIES:
Basques in the Americas 1492-1592
Basques in the Americas 1592-1692
Basques in the Americas 1692-1792
Basques in the Americas 1792-1893
While the local Basque community may have known Steve Bass because of his interest in the Basques, "98 percent of Bakersfield knows him from his time as an educator," said Brian Bass. Steve Bass taught 6th grade for many years at Harris Elementary School, and then seventh grade science at Curran Junior High School. He also coached soccer and football at Bakersfield High School, mostly while his sons attended there. Bass was born in Missouri, but moved to California with his family when he was young. He was a Bakersfield High alumnus.
Both sons said that inevitably, when they met up with people in the community, they would be asked: "Is Mr. Bass your dad?" and they were always told that he was their favorite teacher.
"He gave so much of himself to kids," said Greg Bass. "No matter who he was talking to, he was always 100 percent present. It was a real gift that he had."
Son Greg Bass lives in Austin, Texas and son Brian Bass lives with his wife Allison Krill in Germany, but both sons talked with their parents once a week via FaceTime.
No public services are being held in Bass' name, but the family says that anyone who is interested can make a donation to the Kern County Basque Club in memory of Steve Bass. The club address is P.O. Box 416, Bakersfield, Calif. 93302.