Jaialdi 2022 is Canceled; Next Jaialdi is 2025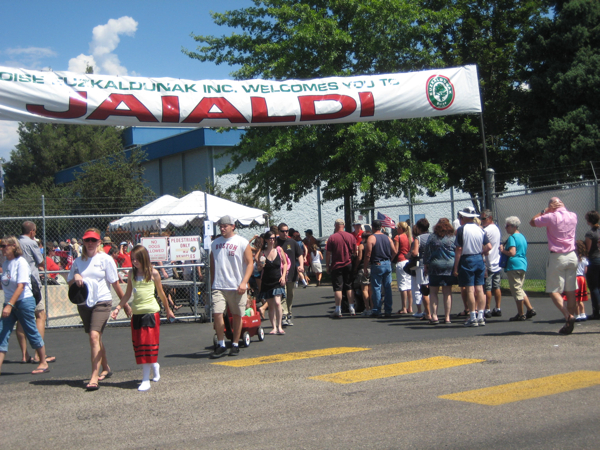 Jaialdi 2022 has been canceled due to Covid-19 and will not be held until its next regularly scheduled date of 2025.
The news was announced by the all-volunteer Jaialdi committee, which concluded it was not possible to hold the huge festival safely. The event typically attracts 35,000 to 50,000 people from across the globe.
The festival was originally supposed to take place in July 2020 but had been postponed twice already due to concerns about Covid-19.
The Jaialdi festival, held every five years in Boise, Idaho, is the largest Basque festival in the United States and one of Idaho's biggest celebrations. Dancers, musicians and athletes from the Basque Country are invited to the event.
Many of the visitors come from the Basque Country, but also from other countries, as well as from all over the United States.
"This celebration typically attracts everyone from small children to elderly grandparents, as well as a large contingent of visitors from overseas," Jaialdi Board Member Amy Wray said in a news release. "We couldn't find a path forward that would keep all of our attendees safe without severely curtailing access to the event or limiting its scope."
Festival organizers stated on their Facebook page that keeping everyone safe was their highest priority.
Because 2023 is so close to the scheduled 2025 festival, organizers are going to wait until 2025 for the next Jaialdi. It takes place the last week of July, to coincide with the feast day of San Inazio, one of the patron saints of the Basques.
The University of Nevada Press is releasing a photo book on Jaialdi in June 2022. It was scheduled to coincide with Jaialdi 2022, but plans to publish are moving ahead. The book, "Jaialdi: A Celebration of Basque Culture," can already be purchased online here It will include 70 full color photos by photographer Jon Hodgson and text written by Euskal Kazeta Editor Nancy Zubiri.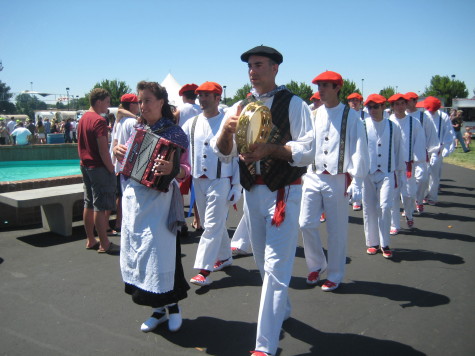 MORE JAIALDI STORIES:
Athletes compete at Jaialdi 2015 Sports Night
Jaialdi volunteers, Prof. Bill Douglass honored by Basque government
Basque Food is a Favorite at Jaialdi
Jaialdi means festival in the Basque language of Euskara. The first Jaialdi was held in Boise in 1987 and has always included performances by dance groups invited from the Basque Country as well as many dance groups from the Western United States. Basque Country musicians, bertsolaris (poet singers) and athletes that include log choppers and weight lifters are also typically part of the festival. Exhibitions and dancing take place on Saturday and Sunday at the Western Idaho Fairgrounds.
The Basque Block, on the 600 block of Grove Street, is closed to traffic and set up with food and drink booths, and musicians frequently stroll the street.
Refunds for any purchased Expo Idaho tickets are expected to be available soon. Travelers should contact hotels and airlines directly about bookings affected by the cancellation.