Basque Film Series in San Francisco (Updated: 5-5-10)

Above: Trailer for Victor Erice's classic film.
When Basque director Victor Erice shot his feature film "Spirit of the Beehive," little did he realize that his work would become one of the enduring classics of Spanish filmmaking.
The 1973 film, highlighted by an unforgettable child performance by Ana Torrent, was hailed by critics as one of the best Spanish films of that decade.
The movie will be screened on Friday April 30 as part of the Basque Film Series in South San Francisco. The film series, which features several movies on different dates, is sponsored by the Basque Educational Organization and the Basque Cultural Center, where the movies will be presented.
The film series is hosted by Xabier Irujo and Santiago de Pablo, professors at the Center for Basque Studies at the University of Nevada Reno. They introduce each film, explain the historical and political context of the movies and lead a discussion after the screenings. The film starts at 7:30 and admission is free.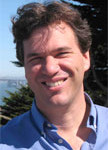 Director Erice was raised in Karrantza in the Basque province of Bizkaia. His 1992 film "The Quince Tree Sun," a documentary about painter Antonio Lopez Garcia, won the Jury Prize and FIPRESCI Prize at the 1992 Cannes Film Festival.
In "The Spirit of the Beehive," Erice sets his story in a small village in the 1940s, where echoes of the Spanish Civil War still reverberate. The film follows the exploits of 6-year-old Ana as she experiences life in her village through a lens of myth and imagination. The movie features a strong performance by Torrent, who was also 6 when the scenes were shot.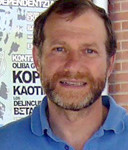 The film has been digitally restored in high definition and is in Spanish with English subtitles.
The Basque Educational Organization will present another screening on Friday May 21. The title of film will be announced in the near future. Check the BEO website for more information. [Updated: The May 21 screening will feature "Carol's Journey," a 2002 film by Imanol Uribe.]
The film series, led for several years by scholar Pedro Oiarzabal, started in 2004 with the showing of the controversial film "La Pelota Vasca" ("The Basque Ball: The Skin Against the Stone"). It has included other known Basque classics as "Akelarre," "Tasio," and "Obaba."
Related Euskal Kazeta articles:
Basque Director producing Bertsolari Documentary
San Sebastian Film Festival