Institute for Basque Studies to be Inaugurated at Cal State Bakersfield
The Institute for Basque Studies at Cal State Bakersfield will be holding its first public event this Friday, May 27 with a symposium and a concert that coincides with the Kern County Basque Festival.
Prof. Steve Gamboa, a philosophy professor at Cal State Bakersfield who is of Basque descent, has been working for several years to develop the Basque studies program. Joining him as co-director is Prof. Iker Arranz Otaegui, who arrived at Cal State Bakersfield in 2020. Arranz, who has PhDs from the University of the Basque Country and from University of Nevada Reno, ran a similar program at UC Santa Barbara for five years.
The Institute for Basque Studies was officially recognized by the university last year, said Gamboa, but because of the pandemic, had not hosted any public events. The Bakersfield area is home to the largest concentration of Basques in California. Cal State Bakersfield started offering Basque-related courses as far back as 2012.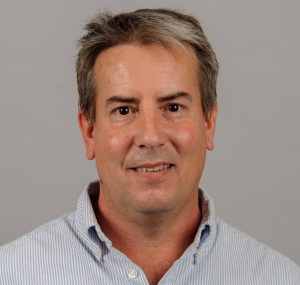 This year, the symposium will include a lecture from history professor Mustafah Dhada who will present a lecture at 3 p.m. entitled "Padre Sangalo's Last Motorbike Ride: How a Bullfighter's Son from the Basque Country Fought to Protect Human Rights in Mozambique." Prof. Gamboa said Dhada "came to know this Basque priest and wanted to tell his story."
At 4 p.m., UC Riverside professors Begoña Echeverria and Annika Speer will present a filmed screening of "Picasso Presents Gernika." The historical docudrama written by Echeverria reveals the child refugee crisis resulting from Hitler's 1937 bombing of the Basque town Gernika and Picasso's artistic response to the bombing (Guernica). The presentations will take place in Humanities Complex 1108 at Cal State Bakersfield.
They will be followed by a concert with well-known Basque singer Mikel Urdangarin at the university's Dore Theater at 7 p.m. Read our story about Urdangarin's visit.
"We're lucky everything fell into place," said Gamboa about Urdangarin's on-campus concert, which was difficult to coordinate because it was somewhat last minute. The provincial government of Bizkaia, where Urdangarin is from, is sponsoring the singer's visit.
"This is bringing back a tradition," said Gamboa, who organized an annual May Basque studies symposium from 2006 to 2015, always on the eve of the Kern County Basque Festival. The festival begins on Saturday at the Kern County Basque Club, 2301 S. Union Ave. More details in our calendar of events.

The Institute for Basque Studies Program
The university is currently offering a Basque language class and a course on Basque culture. The classes are online and in person. Offering a remote option has allowed them to reach a larger audience, said Gamboa. Bakersfield is currently the only Cal State university offering a Basque language course. The institute's official recognition now allows the classes to be listed in the course catalog under the title "BASQ."
Arranz' diverse background, with his studies in philosophy and Basque studies, is advantageous for the program because in addition to the Basque courses, he can also teach philosophy and modern languages, said Gamboa. "He's been crucial" to the program.
The university has been offering Basque language levels 1 and 2, but they eventually hope to expand the program to offer levels 3 and 4, Gamboa said. The classes are available to any Cal State university student.
In the fall, the university will be welcoming Prof. Igor Calzada who will join the university as a Fulbright scholar. Calzada, who received his PhD from Mondragon University in the Basque Country, and did research at Oxford University and Cardiff University, specializes in new urbanism. Gamboa said they are hoping he can connect them with the modern Basque world. "We hope he will bring some of his ideas to our context," he said, pointing to Kern County's concentration of oil and agriculture.
In addition, the Basque educational institute Etxepare is supporting the creation of a Basque "chair" in which visiting professors rotate in every year and teach some seminars. The chair, expected for Spring 2023, will be named after Bakersfield Basque poet Frank Bidart.
RELATED EUSKAL KAZETA REPORTS:
Kern County Basques Throw Annual Festival
Memories of Handball at Bakersfield's Noriega Hotel
Cal State Bakersfield Hosts Basque Studies Symposium
Cal State Bakersfield Offers Basque Language Course