Cal State Bakersfield Offers Basque Language, Culture Course
Cal State Bakersfield and the Kern County Basque Club are collaborating to bring a Basque language and culture course to the university.
Unai Nafarrate, who comes from Gipuzkoa, will be a visiting instructor in the CSU Bakersfield Department of Modern Languages during the winter and spring 2012 quarters.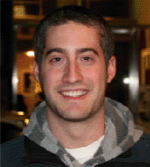 The 3-unit course will represent the first time that the department will offer an official for-credit course on Basque Language and Culture. The course will focus on developing beginning speaking and comprehension skills. The course will also introduce students to some of the main elements of Basque cultural identity, including history, literature, art, music, and other aspects of contemporary Basque society.
RELATED EUSKAL KAZETA REPORTS:
Kern County Basques Throw Annual Festival
Memories of Handball at Bakersfield's Noriega Hotel
Cal State Bakersfield Hosts Basque Studies Symposium
Nafarrate will also be teaching twice-weekly Basque classes for children, teenagers and adults in the Bakersfield community. Previously, he taught at the University of California Santa Barbara.
Financial and other support for Nafarrate's position was provided by the Kern County Basque Club and members of the local Basque Community.
Kern County is home to one of the largest Basque communities in the United States. Its Basque club sponsors a host of activities annually, including a popular annual festival during the Labor Day weekend that has been held for more than four decades.