Seven of Top 100 Restaurants in the World are Basque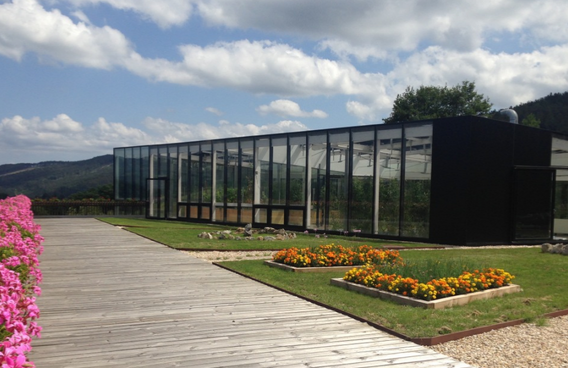 The website The World's 50 Best Restaurants released its 2018 list in Bilbo on June 19. Two of the top 10 are Basque restaurants and out of the top 100, seven are Basque. All seven are located in Hegoalde, the Spanish side of the Basque Country.
According to the website, the selection process is based on an anonymous poll of more than 1,000 chefs, restaurant owners, food critics and other industry insiders from around the world. Each member gets 10 votes and at least four of those votes have to go to restaurants outside their region.
No. 9
Mugaritz
Aldura Aldea, 20
Errenteria, Gipuzkoa
The top Basque restaurant is in Errenteria (Renteria), next to Donostia, and is owned by chef Andoni Luis Aduriz. Located in a renovated farmhouse, Mugaritz is a model for new Basque cuisine, It closes for four months every year, according to its website, to devote time to creativity. His restaurant has boasted two Michelin stars since 2006. See the reservation page for dates the restaurant is open. This year the restaurant is open from April 11 to Dec. 9. Two Michelin stars.
No. 10
Asador Etxebarri
Plaza de San Juan, 1
Atxondo, Bizkaia
Located in the Atxondo Valley in Bizkaia, Asador Etxebarri specializes in food cooked over an open grill. Chef Victor Arguingoniz was raised in the tiny nearby mountainous farming community of Azpe. According to the restaurant's website, Arguingoniz is self-taught and has only worked in his own restaurant, developing his grilling method himself. The restaurant uses local woods for its grills. One Michelin star.


No. 31
Arzak
Av Alcalde Elósegui, 273
Donostia, Gipuzkoa
The restaurant's fame began under Juan Mari Arzak and continues today under his daughter, Elena Arzak. Juan Mari was responsible for the culinary revolution begun in the 1970s that is known as new Basque cuisine,
Click here for the history of the family restaurant, which was built on a hillside overlooking Donostia in 1897 by Juan Mari Arzak's grandparents and started as a wine shop and tavern. Three Michelin stars.
No. 43
Azurmendi
Barrio Legina s/n
Larrabetzu, Bizkaia
Azurmendi, led by chef Eneko Atxa, in addition to being among the top 50 restaurants in the world, received the award for most Sustainable, an award it first won in 2014. The restaurant, located outside of Bilbo, is number two of the Elite Traveler's list of Top 100 restaurants in the world. The restaurant also includes a winery specializing in txakoli run by his cousin Bertol Izagirre.
Recycled materials were used in the building of the restaurant in 2012 and the building works with geothermal power, solar panels and recycled rainwater. The restaurant composts its waste locally and picks up its produce from local farmers. Three Michelin stars.
No. 57
Nerua
Av. De Abandoibarra, 2
Bilbo, Bizkaia
Nerua is the restaurant located inside the famed Guggenheim Museum. Chef Josean Alija serves modern dishes based on local produce, which the top Basque restaurants are known for. The location is part of the appeal. One Michelin star.
No. 76
Martin Berasategui
Loidi Kalea, 4
Lasarte-Oria, Gipuzkoa
Chef Martin Berasategui owns several restaurants around the world and has eight Michelin stars to his name. This restaurant, outside of Donostia, was his first restaurant, which he opened in 1993. He started cooking at his parents' restaurant in Donostia, Bodegón Alejandro, where he earned his first Michelin star at the age of 25. Three Michelin stars.
No. 77
Elkano
Herrerieta Kalea, 2
Getaria, Gipuzkoa
This restaurant, located in the small seaside town halfway between Bilbo and Donostia, is famous for its grilled turbot fish, served whole. The grills are located just outside the dining room. Fish soup, richer and darker than any you have tasted before, are also a must-have. One Michelin star.
Michelin stars are a rating system used by the red Michelin Guide to grade restaurants on their quality. The guide was originally developed in 1900 to show French drivers where local amenities such as restaurants and mechanics were, according to Wikipedia. According to the Guide, one star signifies "a very good restaurant", two stars are "excellent cooking that is worth a detour", and three stars mean "exceptional cuisine that is worth a special journey". The listing of starred restaurants is updated once a year.
Check individual websites for the times the restaurants are closed. Visiting the websites of these restaurants requires acceptance of "cookies," which are not harmful to your computer.