Two longtime restaurateurs from SoCal pass away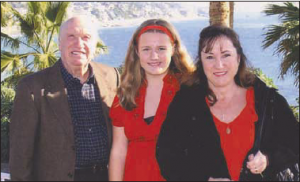 Two longtime Southern California Basque restaurant owners have passed away recently — Jean Irola and Jean Baptiste "J.B." Sabarots.
Jean Irola
Jean Irola, longtime owner of the popular Jean's restaurant in Colton, Calif., passed away April 26. He was 78.
Irola continued to run his restaurant up until recently, when he was diagnosed with cancer. The family has kept the restaurant open and is expected to sell the business to an interested buyer.
Irola came to the U.S in 1951 from Bardos, France where he apprenticed in a culinary program. After meeting his wife, Germaine "Gigi," he opened his first restaurant in Los Angeles at the age of 22.
They moved to the Inland Empire in 1965 with their three children where they purchased the Thorpes Coffee Shop. After five years of introducing French cuisine to their patrons, the restaurant was remodeled and renamed Jean's French Restaurant.
Irola was a successful chef for over 50 years and received numerous awards for his culinary talent and was recently awarded Best in Dining for 2012 in the February issue of Inland Empire magazine. Despite his age, he was committed to his business and was a hands-on chef, cooking many dishes himself.
A great part of Irola's success was his kindness and charming personality, as he always had something positive to say to his friends, customers and staff. He loved to travel and often returned to his native Basque Country in France.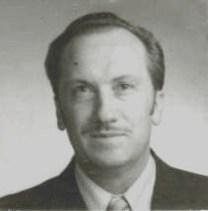 To celebrate Irola's contribution to the city after his illness was diagnosed, a well-attended reception was held for Irola by the Colton Chamber of Commerce at his restaurant on April 9.
He loved what he did and continued to work until his 78th birthday saying that he would be lost if he had retired and was not able to continue to provide the community with his new creations
His funeral service will be held Monday, May 7 at 1 p.m. at Montecito Valley View Chapel
3520 E Washington St. in Colton. A viewing will be held, also at the chapel on Sunday, May 06 from 4 – 8 p.m., with a
rosary at 6 p.m.
Jean Baptiste Sabarots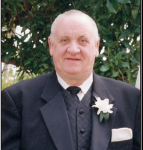 Jean Baptiste Sabarots, owner of the Glendora Continental Restaurant since 1985, passed away April 24 at the age of 75.
Sabarots, who hailed from the town of Osses, came to the U.S. at age 19, working initially as a sheepherder, like most other young Basque men.
Later he worked in the dairies around Chino and began bartending at Covina's Can Can Club, where he decided the restaurant business was for him.
He went back to the Basque Country in 1964 and met Elisabeth Larralde, who was working for the Hotel Arce in Baigorri. He came back to California and Larralde followed.
For over 22 years, the married couple managed and eventually owned The Little Inn Lounge and Smorgasbord. In 1985, they opened the Glendora Continental Restaurant & Lounge. Many Basque weddings and parties were celebrated at the restaurant over the years.
In the late 1990's, Sabarots developed diabetes, but never let this disease hamper his life or ability to work. Religiously, he went to the restaurant. Sadly, his wife Elisabeth passed away in 2005, leaving Sabarots by himself until Marguerite Jauregui came into his life to accompany him his last six years.
He is survived by three daughters: Marguerite (Maggie) Jeanne Sabarots, Antoinette (Toni) Marie Sabarots-Etulain, Bernadette (Bernie) Sabarots; grandchildren: Joshua, Joel & Victoria Hopman, Samantha & Mason Guyovich, Alexandria Sabarots , Jean Mikel, Elisabeth Maitexa, Patxi Sabarots Etulain. His service was held May 3.