Basque Sheepherders in the Great Basin
Lured by opportunities in a new land, Basques arrived in the American West during the 1800s and 1900s. The vast majority worked as sheepherders, living a lonely lifestyle with their flocks in the mountain meadows and harsh desert plains of the Great Basin.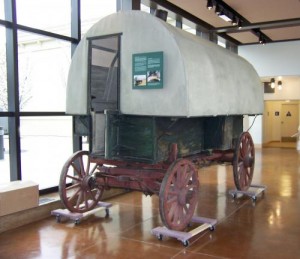 Forty years ago, 90 percent of the sheepherders in the Great Basin were of Basque heritage. But within a period of six years, the number of Basque sheepherders in the region had dropped to 14 percent, according to Kent McAdoo, a natural resource specialist in Nevada.
McAdoo will be telling the story of Basques in the Great Basin on Thursday March 18 at 7 p.m. at the California Trail Interpretive Center.
McAdoo will also talk about the contributions made by Basques in the area, including places such as Elko, which has
an active Basque community.
The Trail Center is operated by the Bureau of Land Management and is about 8 miles west of Elko at Hunter Exit, 292. For more information, contact Center Director David Jamiel at (775) 482-4718 or Park Ranger Gary Koy at (775) 934-2467 or e-mail gary_koy@blm.gov
Related Articles, Video:
Basque sheepherder tree carvings threatened
Basque sheepherder monument in disrepair