John Huarte, Basque Heisman Trophy winner, to speak at benefit dinner for Basque Museum Saturday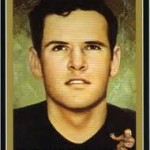 The Basque Museum is hosting its annual spring benefit dinner Saturday, April 28, and former Basque football star John Huarte is the featured guest. Huarte won the Heisman Trophy in 1964. After growing up in Southern California, Huarte played college football at the University of Notre Dame as a quarterback. He graduated from Notre Dame with a Bachelor's degree in Business Administration. Huarte later played professional football for several teams and was eventually elected to the College Football Hall of Fame in 2005.
As part of the presentation, Huarte will discuss growing up Basque and what his culture means to him. Huarte is also expected to talk about his football career.
Chef Ramón Barquín, from Leku Ona Restaurant, will be serving dinner, which will include battered cod and grilled steak and homemade flan for dessert.
The evening will start at 6 p.m. with a cocktail hour. The event, to be held at the Basque Center at 601 Grove St., will also include a silent auction and a live auction. Some of the items include signed memorabilia, weekend escapes and restaurant certificates. All proceeds will benefit the Basque Museum and Boiseko Ikastola — the Basque Preschool.
Tickets are $85. Order tickets by calling (208) 343-2671. Call early because seating is limited.
John Huarte leads Notre Dame's team against Navy.