Basque Identity and Athletic Bilbao's Success
The stunning win by Athletic Club Bilbao over Manchester United prompted an interesting article in Forbes that examined how Basque identity has helped fuel the long-term success of the Bilbao squad.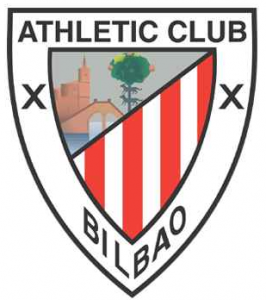 A relentless performance by the Basque soccer players propelled the squad to a 3-2 victory over Manchester United during Europa League play at the venerable Old Trafford football stadium on March 8.
After the win, Forbes contributor Stefan Szymanski reflected on the club's policy of hiring only Basque players.
RELATED EUSKAL KAZETA REPORTS:
The Bilbao Effect
Basque soccer players in the World Cup
On the one hand, Szymanski noted, the insistence on Basque cultural identity has limited the talent pool from which Athletic Bilbao can draw and made it less competitive. But on the other hand, the unique Basque makeup of the team has been the key to its long-term financial success by maintaining a vibrant and dedicated fan base in the Basque Country.
"If all football clubs were like this — based around tight knit communities which cared only about preserving their local identity –then most of the commercial and financial problems in football would disappear," Szymanski wrote.
For more, see the Forbes article.