Celebrating Basque Food in Seattle
Renowned Chef Joseba Jimenez de Jimenez will be teaching Basque cooking classes in Seattle later this month and again in February.
On top of that, the Seattle Basque Club will be celebrating Basque cooking at its 3rd-annual Tamborrada Fiesta Wednesday Jan. 20. The event will be held at Txori restaurant from 5 p.m. to 11 p.m. and feature pintxos, or Basque tapas, along with a txoko, or communal dinner. The price is $45 per person.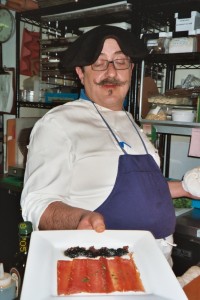 Jimenez de Jimenez began his career in Madrid more than 30 years ago. He has studied Basque cooking and served as a food and restaurant consultant in Spain and the United States. He moved to Seattle in the 1990s and opened his Harvest Vine restaurant there.
Jimenez de Jimenez will he teaching his classes at The Harvest Vine and Txori restaurants.
The first session will be Saturday Jan. 23 at 11 a.m. at Harvest Vine and focus on seafood pintxos. The cost of the class is $40.
On Saturday Feb. 13., Jimenez de Jimenez will be teaching a class on French Basque cuisine at 11 a.m. The session will cost $40.
He will be back at Harvest Vine on Saturday Feb. 27 at 10 a.m. to teach a class on cooking Paella. The cost is $60.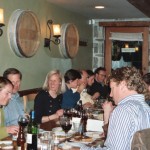 Related Basque Food articles and video:
Favorite Basque Food Recipes
Basque on Top Chef Show
Basque Chef Gerald Hirigoyen signs copies of his new book – includes recipes
Video – Basque Chef Mattin Noblia