Film Project Explores Basque Culture
The stories about her great-grandfather and grandfather herding sheep in the Great Basin came to life as Amaya Oxarango-Ingram pored over the faded black-and-white photos. Like many Basques, Pedro Barinaga and Roger Oxarango had landed in the American West to carve out new lives. She hadn't expected to see their faces as she examined historical files from the Elko museum.
Oxarango-Ingram was researching photos for "Basques in the West," a documentary film project that she's directing with Brent Barras.
"Basques in the West" will examine how Basques helped shape the history of the region and the contributions they have made. The film will also focus on Basques today and how they are keeping alive their distinct culture, language and customs.
"The theme that keeps running through is adaptation versus preservation," says Oxarango-Ingram, 20, a college student from Shoshone, Idaho. "What aspects of the culture do you retain and why? And what do you not retain and why?"
So far, she says, she and Barras have shot about 75 hours of film and interviewed 35 people for the project, which they envision as a two-hour documentary. They've also gathered a collection of historical photographs to help tell the stories featured in the film. The directors are now in the editing process.
Since the project began more than a year ago, the two filmmakers have financed the endeavor out of their pockets. But they need contributions to help finish production. So they've turned to the Internet.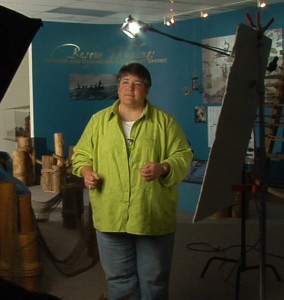 To help generate publicity, Oxarango-Ingram and Barras recently produced the official trailer for "Basques in the West" and posted it on YouTube.
The video sparked an "explosion of positive feedback" after it was posted the first week in January, Oxarango-Ingram says. "Our passion for this project is being well received and people want to see this finished."
She said the Basque club in Gooding, Idaho donated $1,000 to the film. Others interested in contributing can use a PayPal account that has been set up on the Basques in the West website.
Oxarango-Ingram first came up with the idea for producing a film about Basques when she was in high school in Sun Valley, Idaho.
She pitched the idea for a class project, she says, but her teacher turned her down.
But Oxarango-Ingram, now a student minoring in Basque Studies at Boise State University, didn't give up. She got another chance when she met Barras more than a year ago.
A media producer from Seattle, Barras was in the Snake River area of Idaho looking for documentary story ideas. Oxarango-Ingram told him about her idea, and the project was born.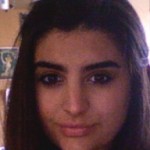 As Oxarango-Ingram immersed herself into the project, she began to develop a greater appreciation of Basque culture. One of the biggest surprises she encountered as she researched the film was running across the photos of her great-grandfather and grandfather.
Their stories are typical of the waves of Basque men who left their villages in France and Spain and flocked to states such as Wyoming, Idaho, Nevada, Oregon and California.
Raised in Markina, Bizkaia, Pedro Barinaga came to the U.S. around 1910. He herded sheep, was a trapper for the U.S. government and became a rodeo cowboy in Nevada, where he eventually settled on a ranch near Elko. Roger Oxarango landed in the West in 1949 at the age of 19. He spoke no English. He worked as a sheepherder in Buffalo, Wyoming, and survived the harsh lifestyle on the plains. He eventually started his own sheepherding company.
"I've always been told that I was Basque, and I've always been proud of that," Oxarango-Ingram says. "But after doing this [project], I have so much more respect for the hardships my grandfathers went through"
Oxarango-Ingram is hoping that the project will help promote a renewed interest in Basque culture. "I hope that it will spark some interest and passion with kids my own age," she says
"It's been a humbling experience," Oxarango-Ingram says of her work on "Basques in the West." "History is our future. You can't know where you're going until you know where you've come from."
People interested in following the progress of the film can check out the Basques in the West Facebook page.
Originally posted January 13, 2011