Gift of $150,000 made to save Los Encinos Park, which features historic Basque ranch
An anonymous donor has provided $150,000 to save Los Encinos State Historic Park, which features a landmark Basque ranch and was threatened with closure because of budget cuts.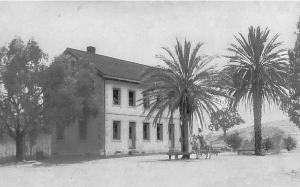 The 5-acre park, in the the San Fernando Valley in Los Angeles, was one of dozens of California parks slated to be closed because of a state budget crisis. It features an adobe rancho and limestone house that were part of one of California's early Basque ranches.
The donor is a San Fernando Valley resident who decided to give $150,000 — the amount needed to keep the park open for a year, the Los Angeles Times reported.
RELATED EUSKAL KAZETA REPORT:
Historic Basque Ranch Faces Closure
The donor decided to make the contribution after reading an article in the Los Angeles Times reporting that the historic park could be closed.
In the late 1800s, two brothers from France, Phillippe and Eugene Garnier, operated the ranch on Ventura Boulevard, which was then El Camino Real, the main road through the region. It is unclear whether the brothers were Basque, but they knew other Basques in the region. They raised sheep and had the reputation of "producing the finest wool in Southern California," according to the Los Encinos website.
The Garnier family held large barbecues that were attended by local Basque ranchers and their relatives, according to a "A Travel Guide to Basque America," which was authored by Euskal Kazeta Editor Nancy Zubiri.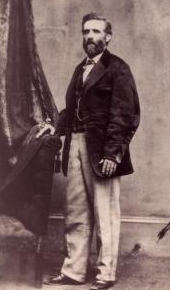 In 1878, Basque immigrant Gaston Oxarart bought the ranch to raise sheep. Oxarart had first migrated to Argentina before making a grueling trip by boat to California. Like many other later Basque immigrants who ended up in California, Oxarart was born in the village of Aldudes in the French Pyrenees, according to the Los Encinos park website.
Oxarart's nephew, Simon Gless, took over after his death and started dry farming. Later, he sold it to his father-in-law, another Basque, Domingo Amestoy. Gless and Amestoy had accompanied Oxarart on the ship to California.
The ranch stayed in the Amestoy family for many years. A street in neighboring Northridge was named Amestoy after this family.
In recent weeks, community activists were trying to raise $150,000 by July 1, the date the park was scheduled to be closed.
"It's a great victory," Kathy Moghimi-Patterson, who is leading the campaign to save the park, told The Times.
She said that park supporters will continue to raise money to ensure that the park remains open beyond a year. "Our job isn't done yet," Moghimi-Patterson, "but we're closer to our goal. We're hoping that someone matches the amount of the donation."
People interested in making a donation to save the park can check out the "Save Los Encinos Historic Park" website, which is operated by the park docents association.