Vintage Postcards of French Basque Towns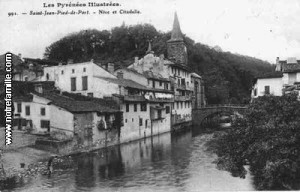 The French version of the Yellow Pages (les Pages Jaunes) has a wonderful feature in which you can find vintage postcards of many Basque towns in France.
The postcards appear to date from the early 1900s. Many postcards reflect people wearing clothing from that era.
Almost every Basque town is included, even small ones such as Bidart, Aldudes and Arneguy.
To go to the page, click here:
Postcards of French Basque towns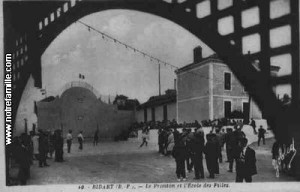 The page is in French, but it is fairly easy to navigate without knowing French. Simply type in the name of the town and the photos will appear. Biarritz had a listing of 323 postcards, Bayonne had 192 and St. Jean Pied de Port had 83 photos.
The photos can be downloaded to your computer for printing. The page also has a feature that allows you to e-mail a postcard to someone fairly easily.
To see the entire list of towns represented by postcards, click here and in the box that says "Departement," scroll to "64 Pyrenees Atlantiques."