Basque History Explored in San Mateo Exhibit
In San Mateo County, like elsewhere in the Bay Area, Basque immigrants grabbed a piece of the American Dream by starting their own businesses. Many of these entrepreneurs became gardeners.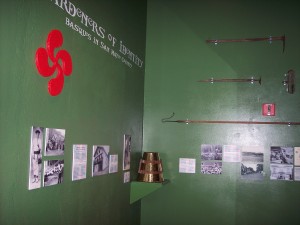 Now, the history of Basques in San Mateo County is being highlighted in a new exhibit at the San Mateo County History Museum. The exhibit is titled "Gardeners of Identity: Basques in San Mateo County." It will be on display at the museum until February 2011.
A ribbon-cutting ceremony for the exhibit will be held this Saturday April 10. For more information or to RSVP, you can call Elizabeth at the museum at (650) 299-0104.
The exhibit contains about 28 artifacts and consists of three themes, says museum curator Dana Neitzel. The themes deal with life in the Basque Country, the travel route and jobs that brought Basques to San Mateo county and how Basques have maintained their culture.
Among the items on display are historic photos, Basque musical instruments, gardening tools and equipment used for pelota, or Basque handball. There is also an interactive section on Basque music, Neitzel says.
In all, the exhibit took about 10 months to complete. Neitzel and another museum staff member were assisted by Basque Cultural Center President Philippe Acheritogaray and Xabier Berrueta, former cultural center president.
"It was very fun and a really good exhibit team," Neitzel says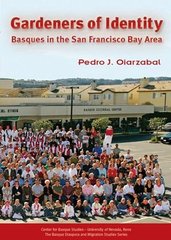 San Mateo County, just south of San Francisco, was a landing pad for many Basque immigrants who settled in Northern California.
The legacy of Basque immigrants in the San Francisco area is chronicled by Basque author Pedro J. Oiarzabal in his recently released book, "Gardeners of Identity: Basques in the San Francisco Bay Area," which was published by the Center for Basque Studies at the University of Nevada Reno.
San Mateo County History Museum
2200 Broadway
Redwood City, CA 94063
(650) 299-0104
Hours: Tues. – Sun. 10 a.m. – 4 p.m.
$4 for adults; $2 for seniors; children 5 and under free