Idaho and Basque Government Form New Partnership
Idaho and the Basque government have decided to form an economic partnership under an agreement that was made official on Monday.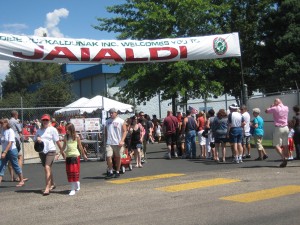 The Basque government will open an economic development office in downtown Boise that will be staffed by a representative of the Basque government, according to a report in the Idaho Statesman.
The agreement was signed by Idaho Lt. Gov. Brad Little and Guillermo Echenique, general secretary of foreign affairs for the Basque government.
Idaho officials are hoping to foster industry business exchanges that include the renewable energy and agricultural industries, according to the report.
The Boise area is home to the largest concentration of Basque in the United States. The city is home to a popular Basque Block, and members of the local Basque population host the huge Jailaldi international Basque festival in Boise every five years.