Granddaughters of a Basque Immigrant Behind Thriving Food Cooperative in Reno, Nev.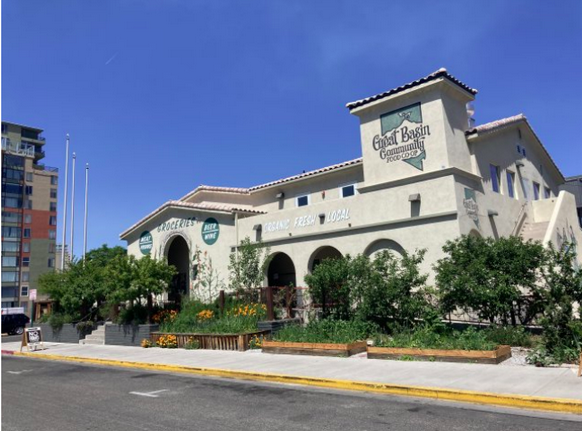 Their adventure began 17 years ago. It was difficult then to find fresh local produce in Reno, Nev., so sisters Nicole and Amber Sallaberry started a food-buying club with friends. Today, the club has grown into a thriving cooperative. In 2022, the Great Basin Community Food Coop (GBCFC) celebrates 10 years of its grocery store in the city center's current location (240 Court St.) and annual sales of nearly $5 million.
Cooperatives are a familiar concept in the Basque Country, but less so in the American West. Most fresh produce sold in Reno, a conurbation of nearly 400,000 people, comes by truck from California. The GBCFC plays a unique role in connecting consumers with local producers who are dedicated to sustainable agriculture.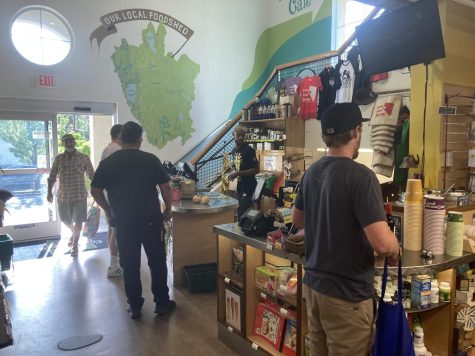 Nicole and Amber Sallaberry, now 41 and 40, know the world of agriculture well: their grandfather, Gracian Sallaberry, raised farm animals on land not far from downtown Reno. Born in the town of Banka, in Baxe Nafarroa, Gracian Sallaberry left at the age of 16 with his parents, brothers and sisters for the U.S. shortly after the end of World War II. Here, they established themselves in the mountainous and desert region of eastern Nevada. Gracian Sallaberry's parents ran the Colonnade Hotel in Eureka, Nev. and became partners in a ranching operation with another Basque, Jean Uharriet.
For more than a decade, Sallaberry worked as a sheepherder for a Basque boss, before moving to Reno, where he started a family and had a truck-driving job. In his free time, he tended his animals and cultivated a plot of land. He finally passed away five years ago. The two sisters remember helping Aitatxi (grandfather) with lambing, slaughtering pigs and making blood sausages. Today, their father, Andy Sallaberry, raises cattle near Reno, while Amber, who serves as the coop's general manager, keeps a few sheep from Aitatxi's herd.
For the coop, local agriculture and ranching means being located in the area irrigated by three major rivers, the Truckee, the Carson and the Walker. While the region of the Great Basin covers a larger part of Nevada, as well as western Utah and small parts of other neighboring states, most of the coop's participating farmers are based within a 40-mile radius of Reno, and the co-op's store and offices are just steps from the Truckee River, which runs through the center of town.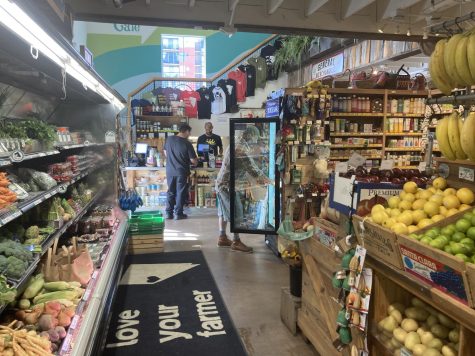 With more than 40 employees and 6,000 customers who are members, the cooperative thrived during the COVID lockdown due to the demand of a population confined to their homes. And the momentum has continued. Some products may seem expensive, but prices take production costs into account and fair pay to farmers. In 2013, Nevada introduced new legislation that allows the coop, which is a for-profit business, to not be taxed on membership equity. This equity has been crucial for enabling the coop to move to its current location and developing its infrastructure.
When they launched their buying club in 2005, the sisters had a double objective: to get to know farmers better and to support small-scale agriculture that is respectful of biodiversity. Direct witnesses of the changes imposed by the competition of world markets, by intensive practices and by regulations that penalize small-scale agriculture, the two are sensitive to the socioeconomic and environmental impact of their activities as much as to the financial results. The store entrance is adorned with an edible garden, and the walls are decorated with frescoes. Inside, the friendly atmosphere and familiar faces contrast with the impersonal commercial chains which have recently so rapidly mushroomed in and around Reno.