Gwyneth Paltrow and Friends in the Basque Country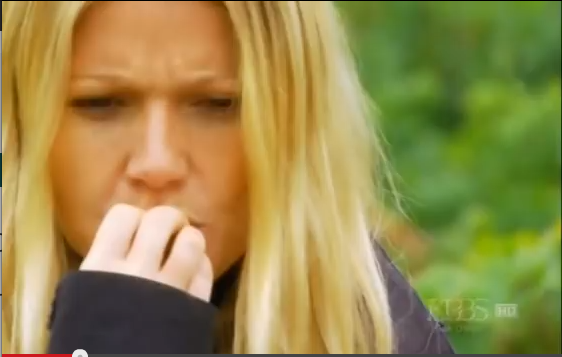 The food and wine series "Spain On the Road Again" was first produced by PBS in 2008. Actress Gwyneth Paltrow, chef Mario Batali, food writer Mark Bittman and Spanish actress Claudia Bassols toured the many regions of Spain, tasting the food, meeting local personalities and learning about the culture.
One of the episodes focuses on the Basque Country, where the hosts visit the city of Bilbao, the wine-making region of La Rioja, and Donostia. This episode is definitely worth watching for anyone who loves the Basque Country.
During their stay, Paltrow and Batali meet Frank Gehry, architect of the Guggenheim Museum in Bilbao. During the making of the video, the show's stars enjoy a spa visit in the middle of Rioja vineyards, eat pintxos and enjoy the exclusive Hotel Marques de Riscal in la Rioja, also designed by Gehry. Their drive through the countryside of La Rioja, part of the hour-long original video reveals modern developments in the Basque Country that they conclude brings it up to a Napa Valley equivalent.
Paltrow, along with Batali, speaks fluent Spanish, with only a slight accent. Paltrow apparently learned her impressive Spanish when she was a teenager, first in school, but mostly when she spent time in Spain as an exchange student. She is delightful as she speaks with her Basque Country hosts.
Bittman and Bassols visit famous chef Juan Maria Arzak, of the 3-Michelin starred restaurant Arzak of Donostia. He guides Bassols in cooking "kokotxas al pil pil," a dish made with the fleshy part of the hake (merluza), which is considered a delicacy.

Here is a video, "Secrets of Arzak," where Arzak explains in Spanish about the "kokotxas," their history and how to cook them.