Pelota Championships and Pastorale in San Francisco
The Basque Cultural Center in South San Francisco is hosting the NABO pelota championships this weekend, as part of its annual Basque festival. The weekend's festivities, Euskal Etxeko Jaialdia, will also include a musical play, known as a pastorale, by 14 youths who are visiting from the province of Xiberoa.
The handball games start Friday afternoon at 5 p.m. with women's paleta goma semifinals, then a men's semifinal game, with a Boise team against a San Francisco team.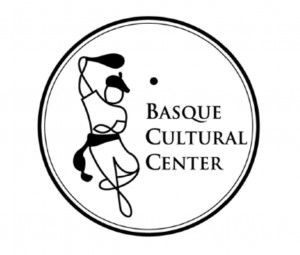 The games will continue all day Saturday starting at 9 a.m., with more men and women's paleta goma, esku singles and doubles, and women's baleen finals. Teams from Chino, San Francisco, Bakersfield and Boise are participating.
Players will be at the center starting Thursday to practice for the championships. See NABO's schedule. The festival, which used to be held in September, has been moved up this year. Part of the change is to accommodate schedules of Basque Country musicians, who also come to play for the Chino festival on the upcoming Labor Day weekend, said Xabier Berrueta.
A band from Iparralde will be playing dancing music Saturday night.
The pastorale will be performed in Euskera by a group of youths from Xiberoa who are part of an exchange progam with youths from San Francisco. Earlier this summer, several Basque-American teens went to the Basque Country for a two-week exchange. The Basque youths have been here for two weeks, hosted by the American families. Mixel Etchecopar will be directing the play which will be presented Friday evening in the banquet room after dinner.
Saturday's games will end with a barbecue steak dinner in the fronton, followed by a dance with the band Bergara.
A mass in tribute to Father Marcel Tillous, the late chaplain to the U.S. Basque community, will be celebrated by Father Jean Michel Lastiri at 10 a.m. in the fronton with dance performances. It will be followed by a barbecue lamb luncheon and another performance of the pastorale at 3:30 p.m.
Dinner tickets are $25 for adults and $7 for children under 12. For information about tickets, call Anita Arduain at (650) 583-7018.