Recipes for Basque beans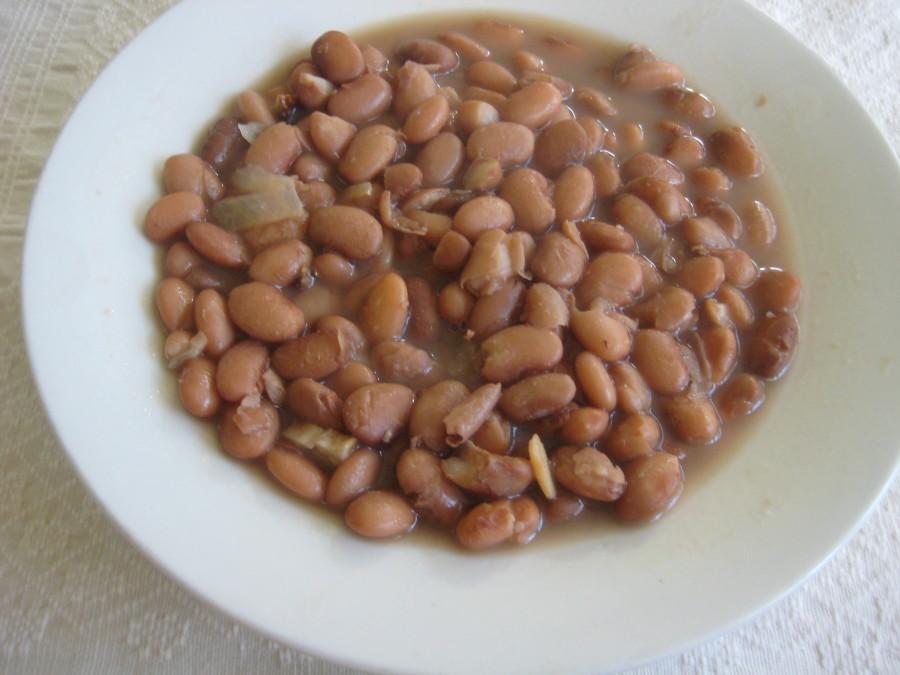 Euskal Kazeta readers' favorite page is Favorite Basque Recipes. On that webpage, readers enjoy certain recipes more than others. One of the top Basque recipes people search for is Basque beans. We have all tasted a superb bowl of beans when visiting a good Basque restaurant.
Euskal Kazeta has collected some of the best Basque bean recipes on the web here for your convenience.
RELATED EUSKAL KAZETA ARTICLES
Gateau Basque
Favorite Basque Recipes
Porrusalda and other Basque soups
Soaking the beans
All the recipes have different methods for initial preparation of the beans. My favorite, because it's the simplest, is to put the beans in a pot and cover with plenty of water for several hours. If I'm going to cook the beans throughout the day in a crock pot, I'll soak the beans overnight. If I'm going to cook on the stove before dinner, I'd put them to soak in the morning. After soaking, throw that water out and cover with fresh water.
Recipes
Beans recipe from Louis' Basque Corner in Reno, Nev.
Louis has sold his restaurant since this author wrote the article, but the current owners have kept the same restaurant menu.
Basque beans from Farmers Market Online
This is a simple recipe that uses salt pork, which can be replaced with bacon.
Basque beans by Isusi and Sunset Magazine
These two recipes were published in a Spokesman Review Spokane Chronicle newspaper article dating from 1988, but come from reliable sources: Basque cookbook author Jose Maria Busca Isusi and Sunset magazine.
Basque Red Bean Soup from Saveur.com
This recipe calls for green bell pepper and leeks.
Beans recipe from Woolgrowers Restaurant in Bakersfield
This is owner Mayie Maitia's actual recipe from the restaurant's website. The key ingredient is tomato sauce.
Tolosa Black Beans with Chorizo from About.com
This recipe gives a bit of history about how Tolosa gained fame for its beans.
We'd be happy to post any comments from anyone who tries one of these recipes.

From a Basque chef in England, Imanol Galfarsoro