How to see "Song of the Basques"
"Song of the Basques,"  a marvelous new documentary film about the Basque people, can now be seen through an innovative movie screening program called Gathr.
Currently, the film is scheduled to play in Boise on Thursday, Jan. 14. (Click here to buy tickets). The first Gathr show on the big screen took place in Chino, Calif. after the movie's theatrical release in November. That show sold out two weeks in advance. San Francisco Basques also successfully sponsored a screening, as have other cities with Basque communities.
Director Emily Lobsenz chose to use Gathr so anyone who wants to see it can request a screening. "It's a different way to distribute a film," she said. Many people have expressed interest in seeing the film and she is optimistic that as word gets around, more people will start requesting screenings. She said she is considering hiring someone to promote the different screenings. Currently, she promotes them on the film's Facebook page and her website, Basquefilm.com.
According to the Gathr website, "our simple goal is to unite you, the movie-lover, with the films you want to see, right in your neighborhood. Movies are meant to be seen in a theater with a crowd." The Gathr screenings are one-day only special events and tickets must be purchased ahead of time.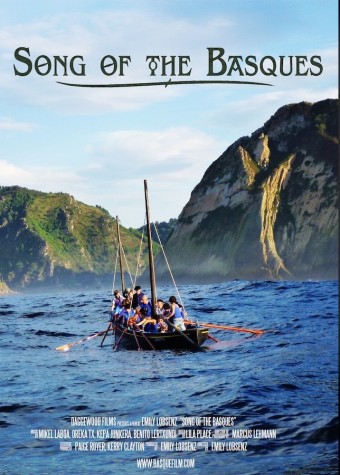 A movie like "Song of the Basques," which is directed at such a specific niche, would not attract a large audience needed for national distribution. Through Gathr, a group of local people can see the film. One person simply has to sign up for the movie to be screened in their hometown. Then, hopefully the local community jumps on the bandwagon and enough people buy tickets for the screening to occur. The initial requestor does not have any special commitment. If the screening doesn't meet the reservation quota by the deadline, then the movie is cancelled and no one is charged for their tickets.

The Boise date has already gotten enough reservations to guarantee the screening, but still has seats available.

Lobsenz said she is happy to work with local Basque communities who wish to show the film for their local club. The director can be reached at emily@dagfilm.com or via the movie's website at Basquefilm.com.

Song of the Basques- teaser from Daggewood Films – Emily Lobsenz on Vimeo.